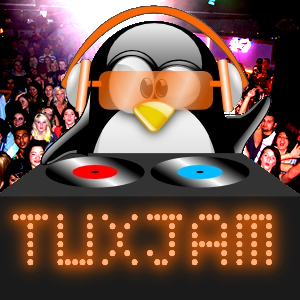 Our freedom loving trio of Dave (aka thelovebug), Kevie and Andrew (aka mcnalu) begin 2021's run of TuxJam with what they thought would be a shorter than usual episode. As usual, they proved themselves wrong.
First up is a roundup of new releases reported on distrowatch.com which prompted discussions which will be followed up in future episodes or perhaps on Hacker Public Radio.
We do not review a distro in this episode but take a look at the cute pixel art game Android game Xeonjia which Kevie discovered when trying to entertain himself on a long ferry crossing. We then take a look at radio streaming android app Transistor.
We finish with a few words on the latest podcrawl jitsi or jitcrawl podsi or jitpod crawlsi that took place in December. We air the idea of having it quarterly close to the solstices and equinoxes with a mooted next date of 20th March 2021. Do let us know what you think about that in comments, by email or via social media.
All this along with the usual mix of CCmusic:
Jon Worthy – Happy to See You
Flashinmusic – My Happy Walk
Whacko Sacco – How Can I Win
DeepDaikon & Yubatake – Town from Xeonjia
Podcast: Play in new window | Download
Subscribe: RSS
Podcast (mp3): Play in new window | Download
Subscribe: RSS
Podcast (uncut): Play in new window | Download
Subscribe: RSS