Kevie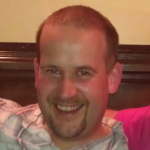 Kevie is from the Outer Hebrides, in the north west of Scotland,UK. He started podcasting with TuxJam back in 2011 and followed this by co-hosting tech-themed, discussion show Crivins along with Gordon Sinclair. A full time Linux user, currently using Debian as his distro of choice, and a keen promoter of unknown artists/bands, especially those who release their music under a Creative Commons license, this led Kevie to starting the CCJam community podcast. Always keen to spread the word on Creative Commons music and open source projects, Kevie has appeared as a guest on the Bugcast, Hacker Public Radio, Music Manumit Podcast, Rathole Radio and TINT.
Contact Kevie via:
Andrew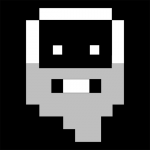 From the deep south of Scotland (relative to Kevie!), long time Slackware user Andrew became a member of the TuxJam team from episode 17. He is a former professional astronomer and a recovering entrepeneur. He is member of the Duffercast slipperati and a frequent contributor to Hacker Public Radio and Linux Voice, both as a co-host and articles in the printed magazine.
Contact Andrew via:
Dave
Hailing from even further southern Scotland (or "England" as it's known), Dave has been using Linux full-time at home since 2006 (Ubuntu 5.10 was his first distro).  He first augmented (some would say "improved") the TuxJam hosting posse back on TuxJam 57 and was asked to join as a regular host pretty much straight after recovery.  As a day job, Dave works for a large multi-national organisation using almost exclusively non-free software and tools, but in his spare time he's a maker and somewhat prolific podcaster of 12 years.
You can contact Dave in the following ways: