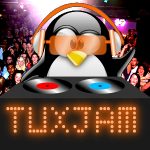 WARNING: This episode, its show notes, and title contain puns which may be injurious to health.

In this episode Kevie, Dave (aka thelovebug) and Andrew (aka mcnalu), surf distrowatch then plunge into the void to test out Void Linux, an independent distro not built on any other.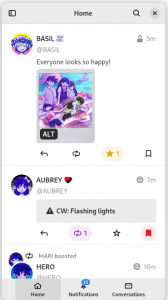 Being fellows of the fediverse, they take a look at the desktop client, and Tootle fork, Tuba. Listeners equipped with a keen eye or two might notice that Tuba offers a package specifically for Void Linux which made its review unavoidable in this show.
And, as always, the techie talk is interspersed with the usual mix of CCMusic:
Podcast: Play in new window | Download
Subscribe: RSS
Podcast (mp3): Play in new window | Download
Subscribe: RSS
Podcast (uncut): Play in new window | Download
Subscribe: RSS