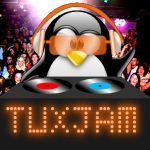 Kevie and mcnalu
are settling TuxJam into its new home on this site. First up is the roundup of lesser known but interesting linuxes on
distrowatch
. Both hosts have, as promised, taken NixOS for a spin. It's an interesting distro which offers a new take on Linux package management. We then review two apps which help stream radio and other audio content to your phone or tablet:
ServeStream
and
RadioDroid
. We end with a roundup of feedback, including an apology for only belatedly noticing
@inscius
's recommendation of us trying a wee dram – not of a whisky, but of Swedish folk music that sounds somewhat Scottish.
Creative commons tracks played on this show:
Podcast: Play in new window | Download
Subscribe: RSS